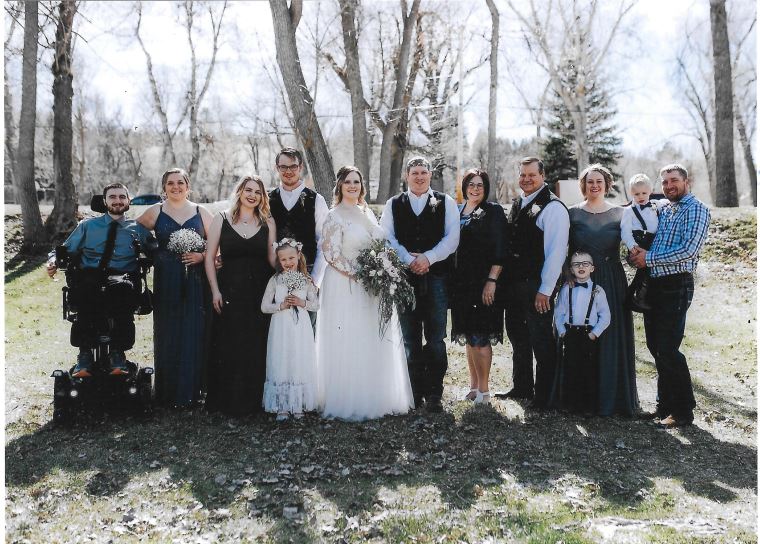 Becky Brooks is this month's board member spotlight.  Becky is new to the Sunrise Foundation Board and we are fortunate to have her!
Becky Ellison grew up north of Thunder Hawk SD, went to grade school in New Leipzig, ND and high school in Lemmon.  After graduation she worked in Colorado Springs for six months and disliked the big city life, knowing her heart was really in the Dakotas.  She found her way back to ND and took a job at Super Value in Bowman.  Becky married Ryan Brooks in 1983 and started farming and ranching.  Becky worked 17 years at Southwest Healthcare Services in purchasing and then took the managing position at Frontier Travel Center in 2006.  Ryan and Becky have four children.  Sasha, married to Lucas Dusek, lives in Garrison along with their two sons, Cohen, age 5 and Callen, age 3, plus a baby on the way in March. Alicia and her husband, Nathan Hess live in Bowman. Carter and fiancé, Tianna Ballard, live in Bowman and are getting married this July 4, 2020. Carter's daughter, Jenna, age 6 lives in Watford City with her mom. Mariah and her special friend, Mark Kruger, live in Foley MN. 
Becky says this about SWHS - "We have always been huge supporters of Southwest Healthcare Services.  When Ryan was diagnosed with cancer in 2000, we realized how fortunate we were to have doctor visits right in Bowman.  We truly appreciate our local hospital, clinic, and long term care."